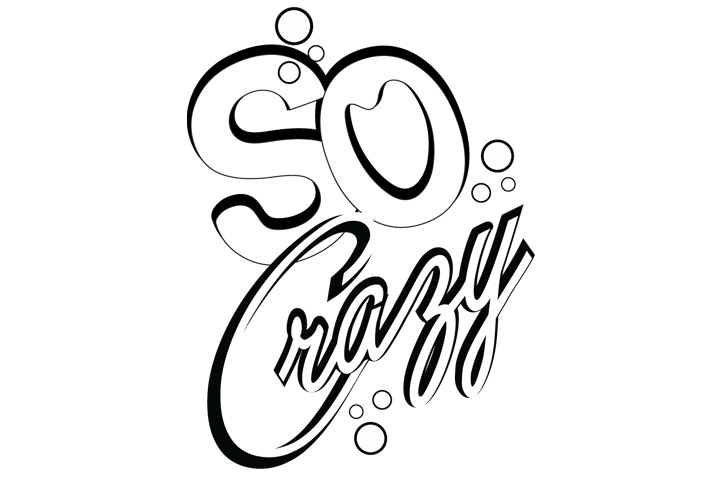 So Crazy
The bubbles that will make your taste buds vibrate
So Crazy is a delicious non-alcoholic soft drink made with carbonated water and the tastiest fruits your taste buds can taste. Make them fly through a wave of freshness thanks to its delicate and bright fruit aromas. So Crazy comes in an unmistakable transparent tin, ideal to quench your thirst at any time of the year.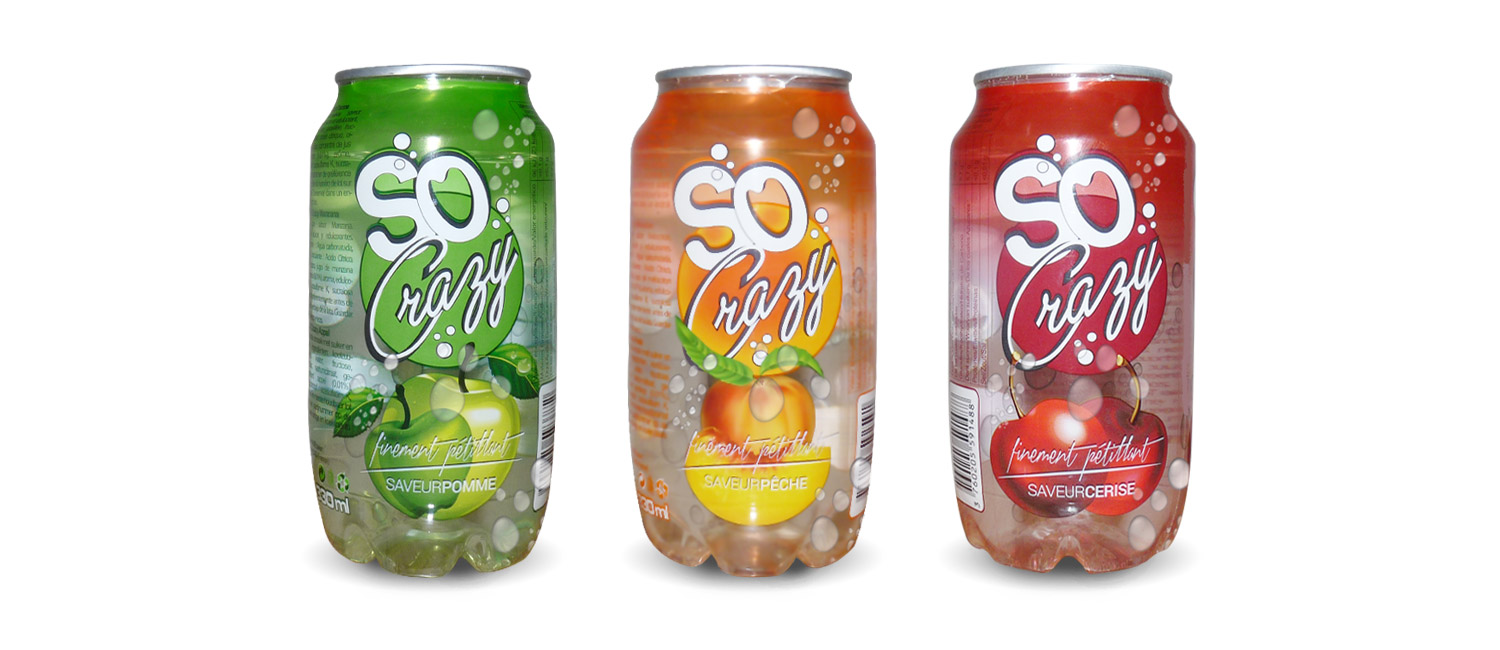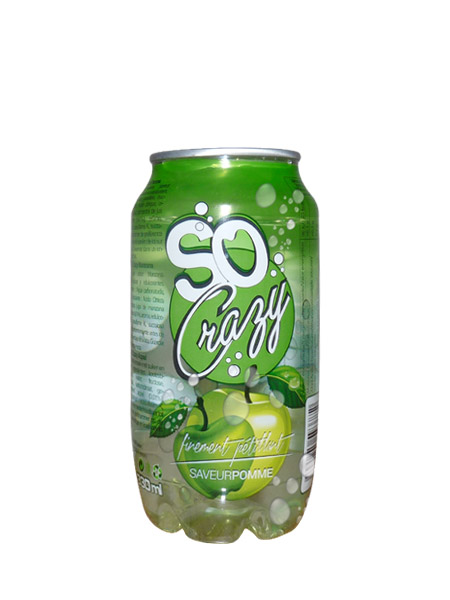 So Crazy Apple
An elegant and refined character imbues the So Crazy apple soft frink with flavour. Its fruity fragrance finds its place in a bed of bubbles that will delight your taste buds.
Format: Can 33 cl.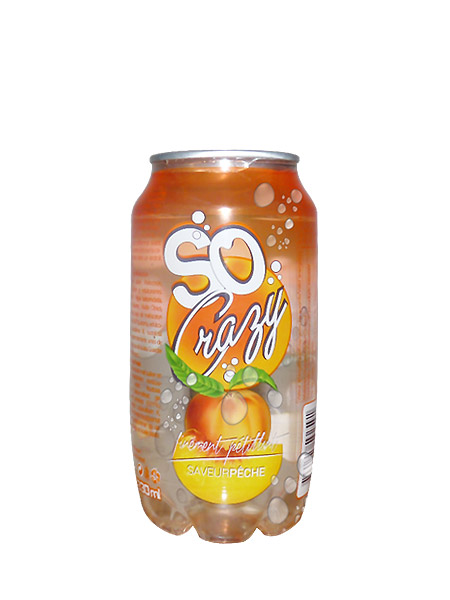 So Crazy Peach
Subtle and sophisticated are the adjectives that best define the So Crazy peach drink. With a dominant note of peach delicately bathed in the sun, its aroma blends extraordinarily with the carbonated water.
Format: Can 33 cl.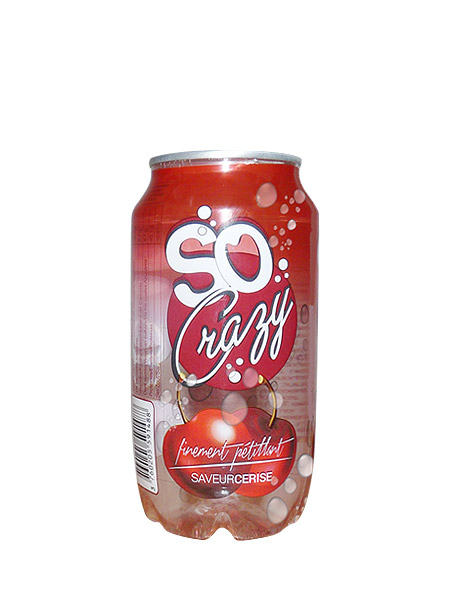 So Crazy Cherry
All the delicacy of the cherry has a place in this tin. Here you will find the pleasure that this small delicacy arouses, paired with aromas and bubbles that evoke the softness of a summer evening.
Format: Can 33 cl.