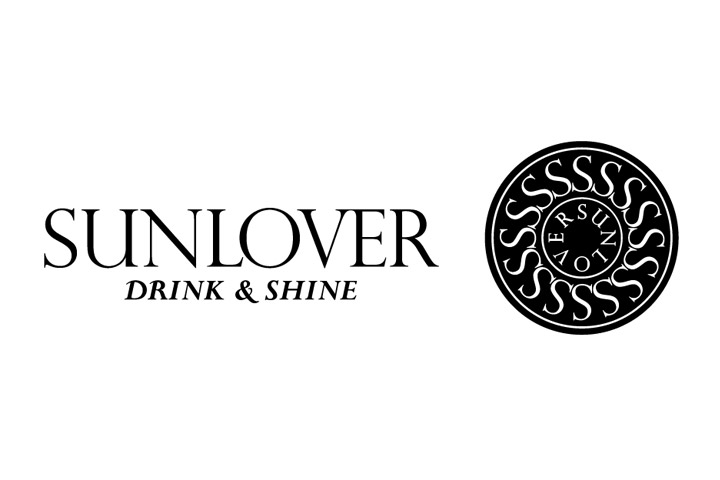 Sunlover
The nutricosmetic drink that you can feel on your skin.
Inside and out.
Sunlover has a composition rich in vitamins, mineral salts and antioxidants essential for maintaining skin structure. Its active formula, with 0 calories, without: sugar, gluten and lactose, non-carbonated and without any energy component or preservatives and with natural aromas, acts in the regeneration and protection of the skin inside and outside, avoiding its premature aging and the consequent appearance of wrinkles, helping also to stop the changes of the skin caused by the passage of time.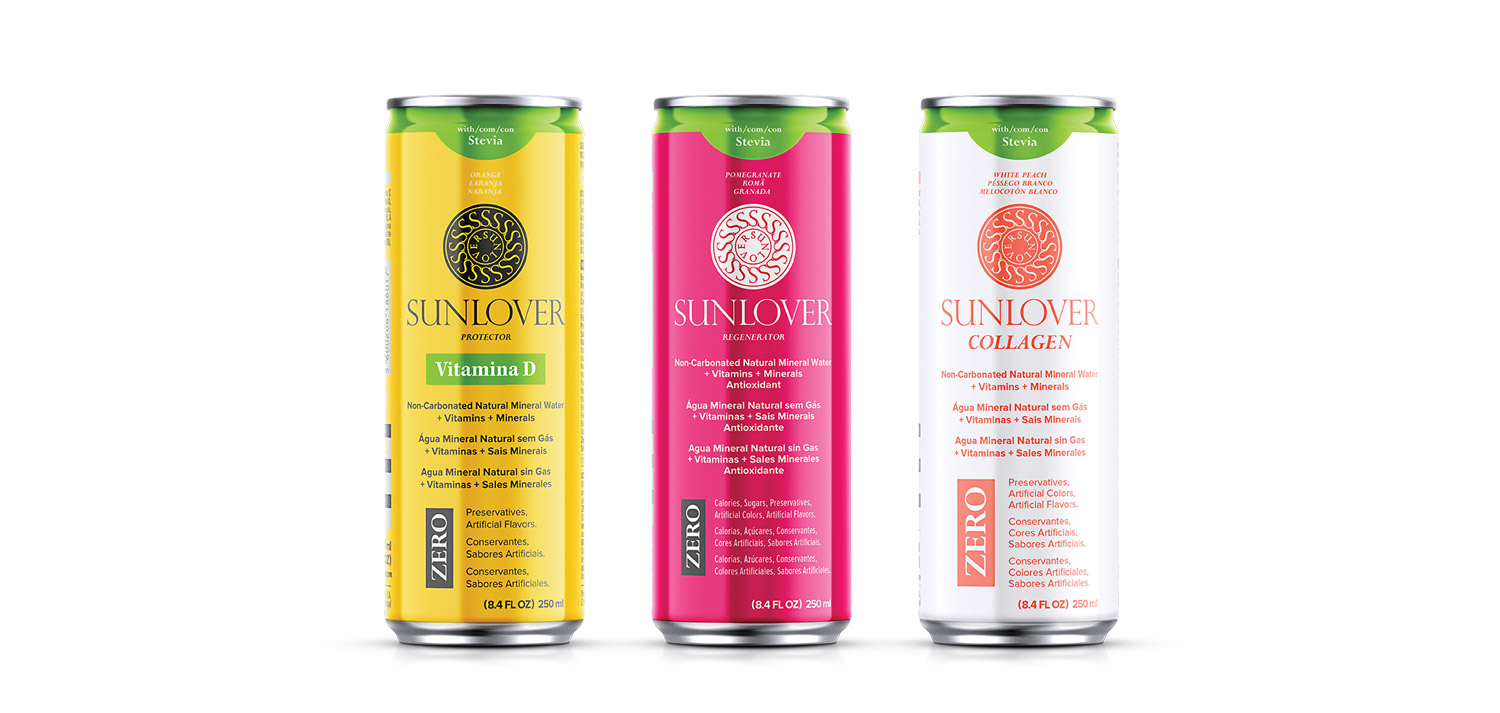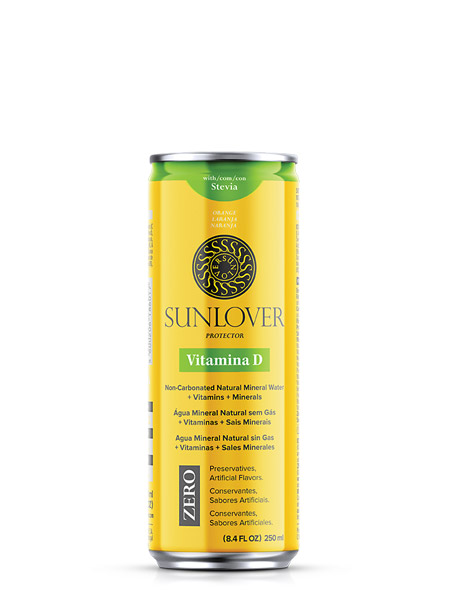 Sunlover Protector
TAKE CARE OF YOUR IMAGE. VALUE YOUR WELL-BEING.
The nutricosmetic drink that increases the body's defences, reduces photo-ageing, helps restore the elasticity and thickness of your skin. Preventing premature ageing, achieving firmer skin and avoiding wrinkles.
Format: 25 cl. tin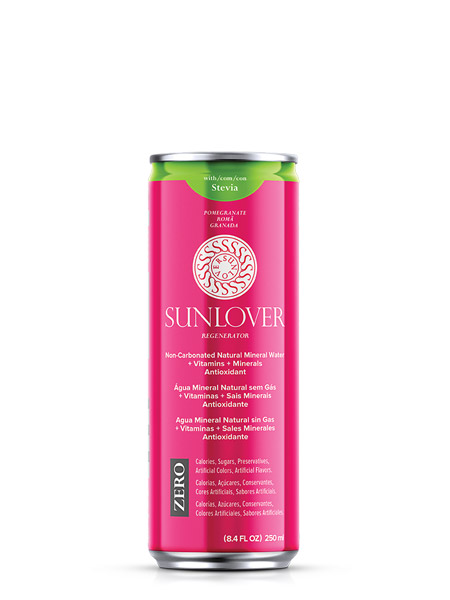 Sunlover Regenerator
GIVES YOUR BODY DEFENCES. REGENERATES YOUR SKIN.
With pomegranate extract, its composition is rich in very powerful antioxidants, which help reduce oxidative stress and neutralize environmental toxins. It improves cell metabolism, contributes to the harmony of the human body, stimulates cell repair and acts directly on the skin by inhibiting the possibility of irritation.
Format: 25 cl. tin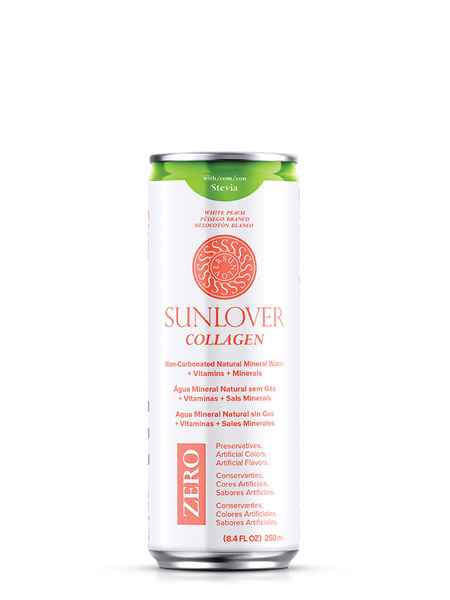 Sunlover Collagen
A HEALTHY LIFE TODAY. A YOUNGER LOOK TOMORROW.
Sunlover Collagen is the true anti-ageing innovation in liquid form. Easy to drink, this nutritious cosmetic drink tastes like a white peach, a fruit that helps nourish the body as it is a source of vitamins, minerals and phytonutrients
Format: 25 cl. tin