Tea and juices
Get borne away to a place where everything is possible with our range of teas and juices. Travel with them to the land of the authentic flavour.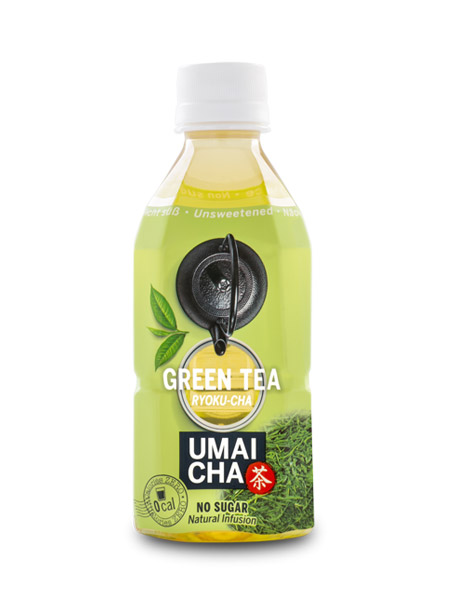 GREEN TEA
RYOKU CHALA
THE ESSENCE OF JAPANESE GREEN TEA
Made from "Sencha Ichiban-cha" green tea leaves, which are the highest quality leaves, Ryoku Cha has such a delicate and smooth taste that it does not need sugar. In addition to hydrating yourself at any time, you can enjoy the antioxidants of green tea.
Format: PET 350 ml
HOJI-CHA
GREEN ROASTED TEA
TO DRINK AT ANY TIME
Refreshing and low in caffeine, Houji cha tea is less intense than green tea, but with a slightly roasted aroma, ideal for accompanying lunch or as an after-dinner drink. Roasting the tea reduces its caffeine content and also gives it an amber colour.
Format: PET 350 ml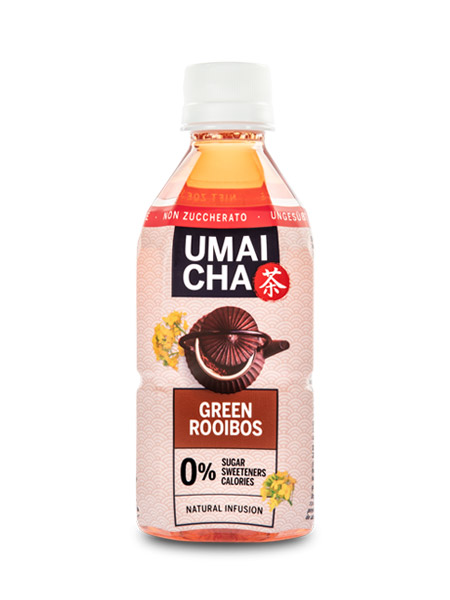 GREEN ROOIBOS
GREEN ROOIBOS
SOFT AND FLOWERY FLAVOUR
Made from South African Green Rooibos leaves, Umaicha Green Rooibos is not only calorie-free but also caffeine/theine free. Unlike classic Rooibos, Green Rooibos is rich in antioxidants and is not bitter.
Format: PET 350 ml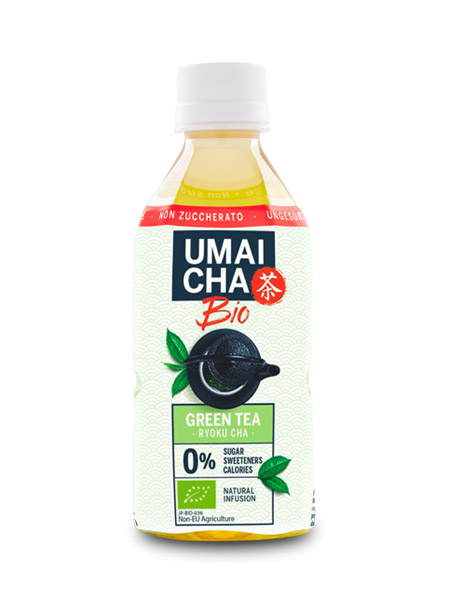 ORGANIC GREEN TEA
Organic green tea infusion 99.98%
Natural pomegranate extract
0 preservatives
0 additives
0 lime
Format: PET 350 ml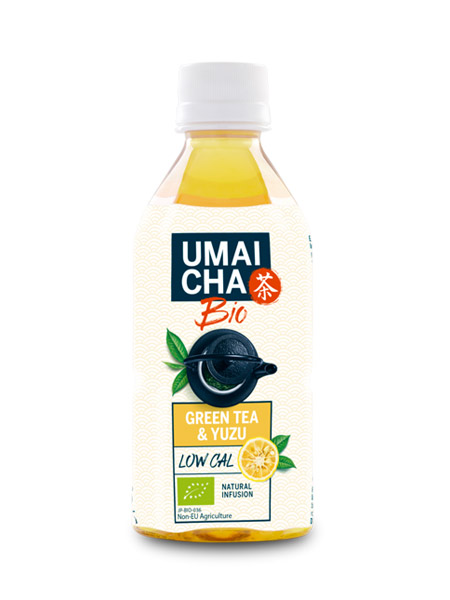 GREEN TEA & YUZU
Organic green tea infusion 97.96%
Organic cane sugar 2%
Yuzu natural aroma
Acidifying agent: citric acid
0 preservatives
9 Kcal/100ml
Format: PET 350 ml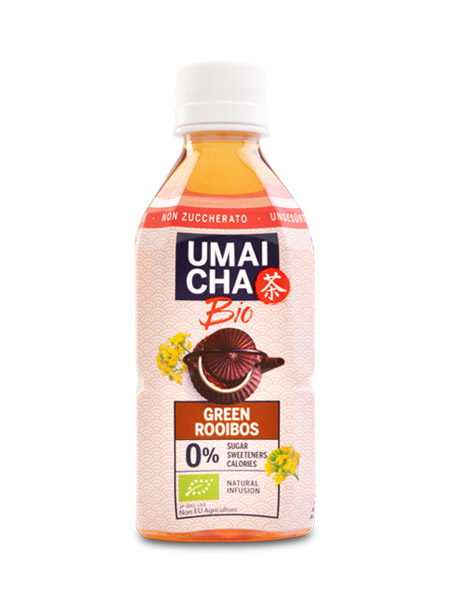 ORGANIC GREEN ROOIBOS
Organic Green Rooibos tea 99.9%
Pomegranate Extract
0 preservatives
0 additives
0 lime
CAFFEINE/THEINE FREE
Format: PET 350 ml