Wostock
LONG LIVE SOFTDRINKING!!!
Every sip with wostok is different, but they have one thing in common, they contain unusual ingredients that surprise you before you try them and with the first sip the excitement usually starts. Now the new flavours of Wostok will accompany you, all of them made with a lot of fruit, combined with exciting ingredients, to get new flavours, with the organic, vegan and refined sugar free seal.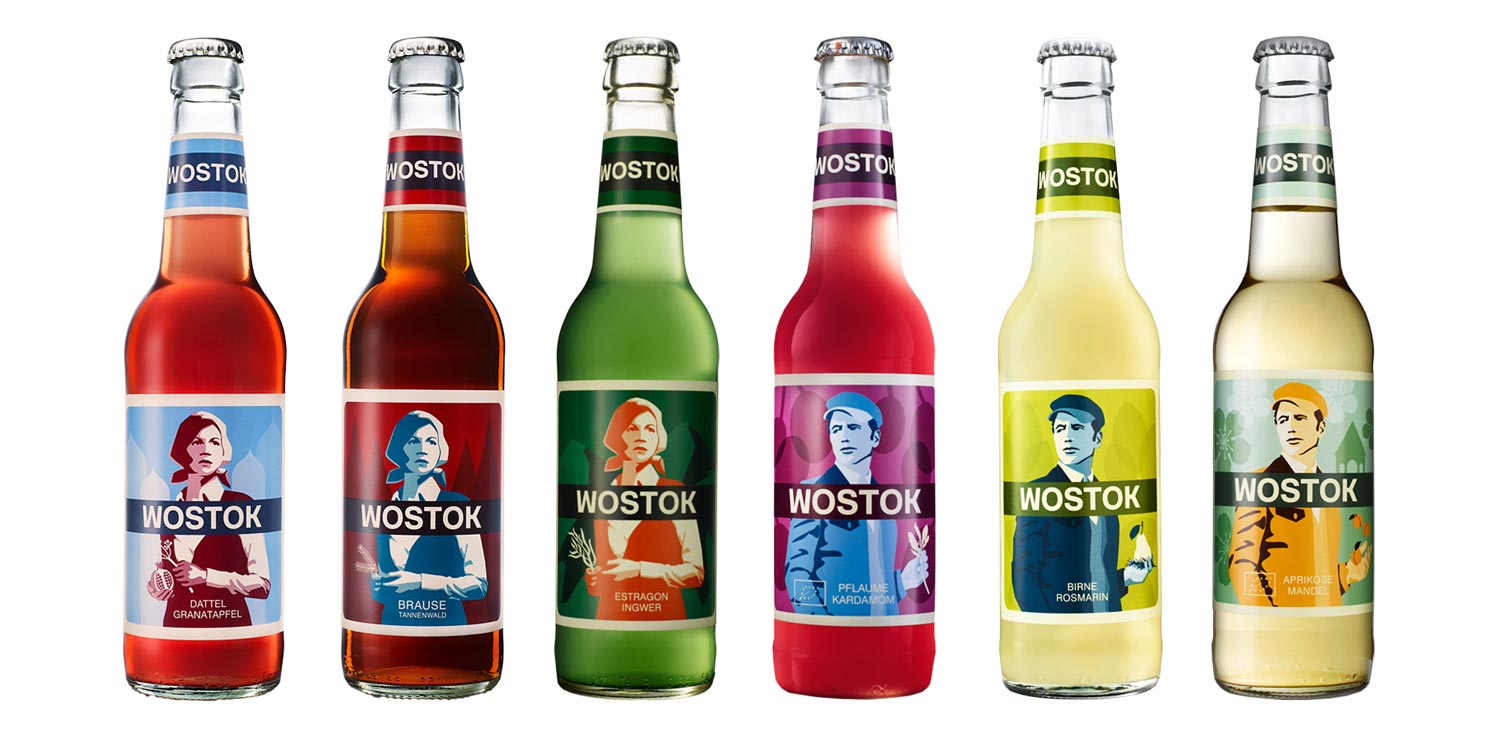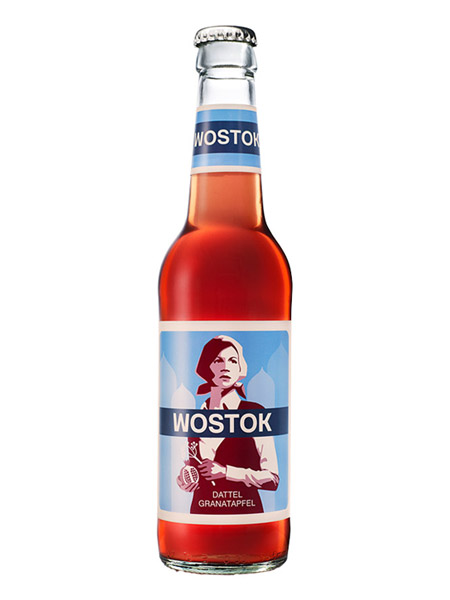 Date & Pomegranate
The spices and aromas are mixed in the bazaars of the Uzbek cities of Tashkent and Samarkand. Date juice, pomegranate, white tea, fennel and aniseed are mixed to give our Soviet-inspired drink a touch of the Orient. Intensely fruity and spicy, like the bazaars that inspired it, this drink is unique: try it yourself. 100% sustainable, natural and VEGAN.
Formats: Glass 33 cl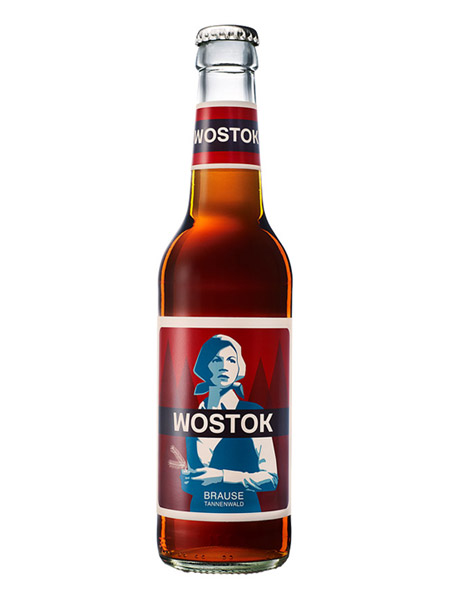 Pine
Based on an original Soviet recipe from 1973, Wostok Tannenwald is the first pine-scented lemonade to land on Western shelves. This fizzy drink fuses Taiga root, pine needle oil and a touch of cardamom, creating a unique taste: spicy, pine and refreshing. 100% sustainable, natural and VEGAN.
Formats: Glass 33 cl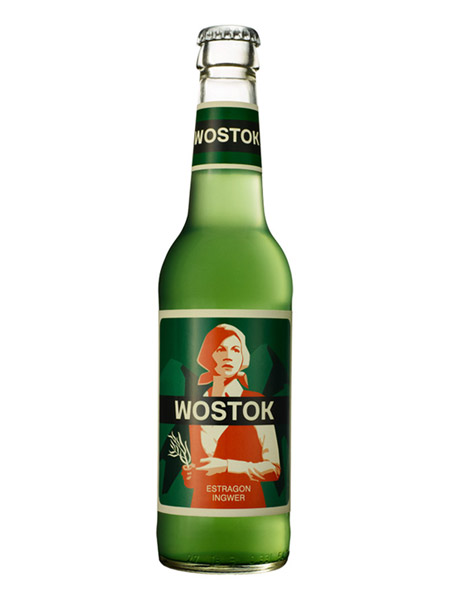 Tarragon & Ginger
Besides from being wild dancers, Georgians also have the ability to create soft drinks with a special touch. Take the example of Georgian pharmacist Mitrophane Laghidze, who in 1887 had the unusual idea of infusing carbonated water with tarragon extract. The refreshing drink gained a loyal following among his compatriots. It also inspired Wostok, who is now introducing a new version of the historic green drink to the West. Adjusted with ginger and orange juice, this refreshing drink has a spicy touch and no artificial colours or preservatives. 100% sustainable, natural and VEGAN.
Formats: Glass 33 cl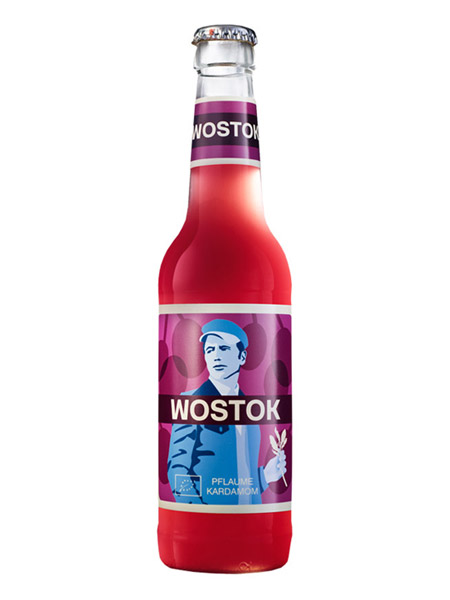 Plum & Cardamom
If, like us, you remember spending your summers in the country, this refreshing drink will bring back those happy days; a pleasant, sweet and extremely fruity drink. For some this beautiful mixture will transport them back to their childhood memories, for others it is just a delicious drink.
Formats: Glass 33 cl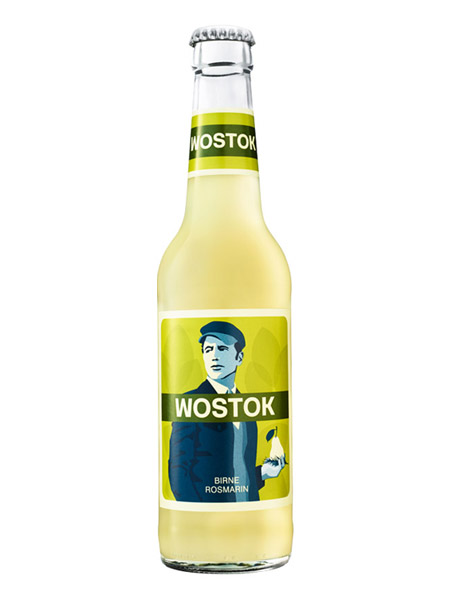 Pear & Rosemary
We spent a long time thinking what we could mix with the sweetness of the pear and after a considering it a lot, we found it, the delicious sharpness of Rosemary blends with the pear perfectly in a completely natural combination! ORGANIC AND VEGAN.
Formats: Glass 33 cl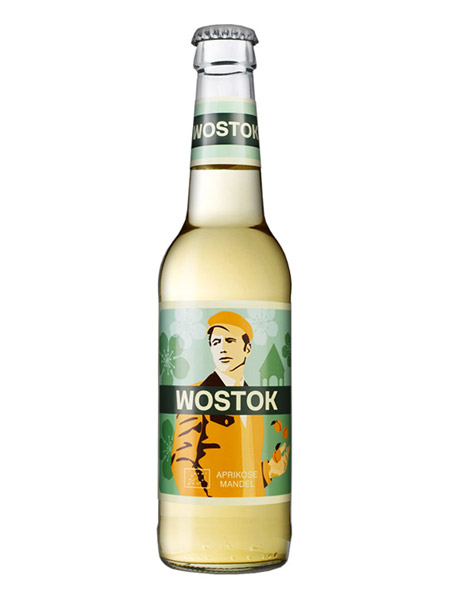 Apricot & Almond
The gentle apricot. An underrated and undervalued gem full of ripe sweetness. If only there was a way to release the potential of this forgotten fruit... That's why we've mixed apricots with almonds in a timeless combination that brings out the best in both. The result is a juicy, wonderfully refreshing drink with exquisitely exotic marzipan notes. Sweet ORGANIC AND VEGAN.
Formats: Glass 33 cl